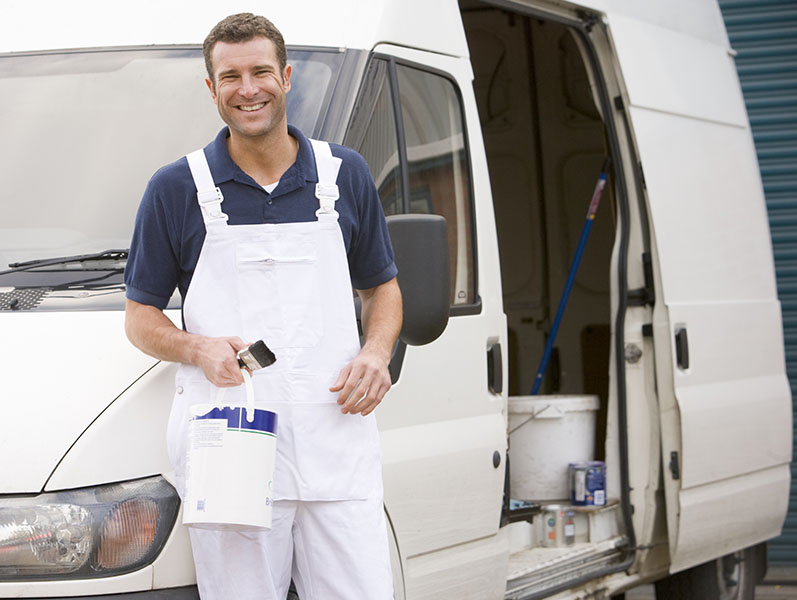 PAINTING
We are a full service, one-stop-shop painting company. Inside or out – residential or commercial, we're happy to help with your painting projects.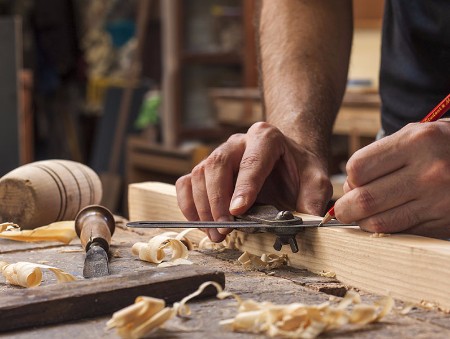 CARPENTRY
Whether it's a few rotten boards to an entire deck rebuild, our highly-skilled carpentry team takes every proper measure to ensure a quality job well done!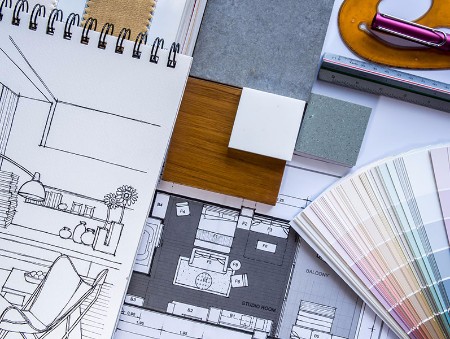 COLOR CONSULTATIONS
Looking to change up the colors in your home, but have no clue where to start? Let our trained Color Consultant help you create a custom color scheme.
Was very pleased with the company and the crew. They were very professional, on time. They came back and did touch up as needed. Very pleased with this project.
Two Day Painting sent over a four-man crew to handle the exterior painting of my 1937 Tudor-style house and an unattached garage. Even though it's a brick house it has a ton of windows on two floors so there were 37 storm windows and five doors to paint. I'm very pleased with the results and highly recommend this company.
Very professional crew, showed up on time, completed within the time-frame promised and the work was great. Thank you guys!!!!
We are very pleased with the work Two Day Painting completed for us. We hired them on 3 different occasions. Twice for interior (multiple rooms upstairs and downstairs) and the entire exterior of our home. Everything from the initial quote, painting, communication, timing, carpentry, and follow up were excellent. The staff is very courteous, professional, and prompt. The painters and crew are very detailed. We were pleased with the communication and updates from the project manager and painters. The painters are outstanding and we love all the work completed. We highly recommend Two Day Painting!
Everyone involved was very professional from start to finish and would definitely hire again or refer to others. Paint job looks great!
We were very pleased with Two Day Painting. Our deck needed some boards replaced before painting. They arranged an excellent carpenter to do what we needed before doing a nice job on the painting. Easy to work with.
I found his crew to be professional in every aspect. Would not hesitate to recommend. They did interior painting for me.
Two-Day stained the exterior of our house and balcony. The job started with a great color consultation; Two-day was able to give us a few color schemes matching our preferences. This really helped us to make the choice with certainty, and my wife and I both continue to be very happy with the color. The actual staining when very well; our house is not the easiest for access, but the work was meticulous and precise. I would recommend this company!
I was very pleased with our decision to hire 2 day painting. They were professional, prompt and efficient. I would definitely recommend them to friends.
We are in the middle of putting our home up for sale and our need to have a deck staining project done within 1 week was necessary. Contacted Two Day and their staff was prompt with quoting and scheduling. Had everything done in that weeks time! The staff was courteous, and the painters were kind, considerate and professional. Thanks for a job well done! You have a repeat customer.
2 Day Painting gave us a comprehensive quote, and was willing to provide an updated quote when we chose to expand the scope of our project. The color consultation onsite was truly an advantage for us. The company also provided options for service which allowed us to make a decision best for us. The work was completed professionally, within expected timeframes, and they maintained communication with us throughout the project. We will definitely refer others for their painting projects.
I'm very happy with the work they did turned out excellent they even came back over a few days later to se if we were satisfied with there job. Very professional attitude I would recommend them to everyone.
I was happy that everything I needed could get done by one company. The entire project that included painting and carpentry was done well and in a timely manner.
We are very pleased with the job that two day painters did for us. Everything from the original estimate to the final inspection went very smooth and the house looks great! We would highly recommend Two Day Painting and will certainly use them in the future!
Exterior trim and back deck work done Summer 2017. Initial quote was no-pressure, and very easy. We were walked through all aspects of the job, and they readily answered any and all of our questions. Color consult was done very professionally, and they were great about being flexible with times to meet. The work was delayed due to bad weather, but once the job began, the work was done quickly, professionally, and with expertise. We ran into one small issue with our chimney, but it was eventually ironed out, and the work was done to our satisfaction. I would definitely call them again do do work!
On schedule and on time. Even with a slight delay to resolve a color choice, still finished in less time than expected. The lead painter (David) and his crew were excellent. David was very good at painting and managing the crew at the same time. No wasted time with this crew and paint job was professional.
Two-Day Painting stained the entire exterior of our home (siding and trim). We were very happy with the work Frank and his crew did. Frank was extremely polite and very conscientious, and I appreciated very much how he kept in contact with me during the project.
My husband and I were extremely pleased with the work that Doug from Two Day Painters did recently. They are meticulous, neat and they followed up to make sure we were happy with the project. They've done 2 projects for us now and we highly recommend them!
Great job, fantastic workers, professional staff, on time! We had our bedroom painted in February. They were able to squeeze us in on very short notice so we were lucky. We look forward to working with Two Day Painters in the future.
Great company to work with. The painting crew was professional, clean and friendly. The workmanship is of top quality as is the office staff. We will use them again in the future and we will encourage others to consider them for their next project.
WHY CHOOSE TWO DAY PAINTING?